TESTIMONIALS
Julie Asquini
Property Professional
Excellent Agent
Julie has been fantastic through the process of listing and then selling my property. She kept me well informed at every stage and provided support where necessary. She is also a delightful person to have on your team. I highly recommend her to buyers and sellers....
Kim McGinty
Property Professional - Kerry Hines Team
Good Communicator
From the moment Kim laid eyes on me and spoke, I was aware I was with a very capable and charming young woman. Kim was polite, informed and resourceful. She en-devoured to answer all my questions and followed through with any inquiry or request. Through the process I was kept up to speed as events transpired, Kim was the first to let me know I had been successful and with all our conversations over the phone Kim kept the mood light. This was the first time I have purchased , I found that very encouraging.
Kerry Hines
Sales Director
UNREAL ESTATE AGENTS - UNREAL!!
Kerry Hines is the hardest working Real Estate Agent I have ever met. She is so on the ball...and works such long days. She negotiated with my purchaser to pay me the price I asked for, although a lesser offer was initially made. My villa was put online on a Friday, the offer made on the following Monday, and contracts exchanged on the Tuesday. I was amazed & so happy. Chris and the girls are lovely and so friendly, as well as being so helpful, and I would recommend Unreal Estate Agency 100%. Thank you so much Kerry, Chris and girls.
Kerry Hines
Sales Director
Perfect Outcome
Kerry Hines and her team at Unrealestate made the sale of my property a swift and drama free affair. Kerry is a consummate realestate professional who was friendly, efficient and reassuring during the whole process. I would recommend Unrealestate whole heartedly.
Julie Asquini
Property Professional
YOU'RE A LEGEND JULIE!
Julie worked very hard to sell our property which, being a bit quirky, wouldn't appeal to everyone however she did a fantastic job walking us through the whole process and supported us through thick and thin.
She kept in constant communication and her enthusiasm and sense of humour (not to mention her infectious laugh) made the whole process a lot easier to deal with.
Julie did a excellent job so anyone looking for an honest, professional, competent, knowledgable agent to sell their property would be hard pressed to find one as good!
Thank you Julie!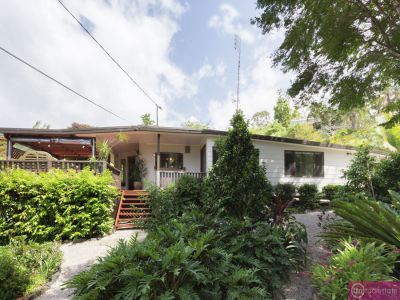 Kerry Hines
Sales Director
Great communicator and agent
Selling your house is always a mixture of emotions making the big decisions is crucial with your most valuable asset. Kerry and her team are professional, tenacious and reassuring throughout the process. Her local knowledge and love for the real estate business is always apparent. We would not hesitate in recommending Kerry to potential clients and thank her for the sale of our house and thoughtful gestures along​ the way.


Very professional, I highly recommend!
Great knowledge of market, quick response to questions & kept me up to date on status of sale from start to finish. I would use Kerry again & recommend her without hesitation.
A note for you
Wow, within 2 days we had a higher than expected offer and within a week sold. Kerry and the team at Unrealestate certainly did a great job, being efficient, pleasant, and down to earth. Throughout the process givng sound advice and keeping us well informed. A pleasure to deal with. Thanks again Kerry, Chris, and the team.
Julie Asquini
Property Professional
Great to do business with
Julie is organised and prompt in responding to enquiries. She goes out of her way to ensure a smooth and effortless sale and purchase and I have no hesitation in recommending her.
Julie Asquini
Property Professional
Very Pleased with the outcome
Thank you Julie. You followed up every open house with all prospective buyers with phone calls etc. A very pleasing result getting the right price for our home. Many Thanks.
Melissa Siri
Property Professional
Highly Recommended
We met Mel at the very first open house we looked through on our journey to find a new family home and she was so approachable and easy to talk to that we felt an instant connection. She took the time to let us know the ins and outs of navigating the Property Purchase world which made it so much easier for the whole house hunting process! Our timing was out on our first potential offer but we were extremely lucky that Mel kept us in her database for future matches and phoned as soon as one became available. We were lucky enough to have Mel work around the clock to organise a viewing of the property within a day and it was all that we had hoped for our family home. She was ever professional and approachable and when we were lucky enough to make a successful offer she again assisted in the next steps to exchange contracts, providing wonderful helpful information to make for a smooth purchase. I would highly recommend Mel and feel extremely lucky that we met her at that very first Open House and pleased to be able to finish our house hunting journey with Mel's help.

Julie Asquini
Property Professional
Great Agent
HI Julie, would just like to thanks for your professional approach to the sale of my property and that I would not hesitate to recommend your services to anyone with a mind to be selling their property. Once again I would like to say thanks.
Awesome Agents
Awesome Agency, Excellent Sale, awesome Team work, Great results!
Kim McGinty
Property Professional - Kerry Hines Team
Breathe of fresh air!!
It was an absolute pleasure buying a property off Kim. We found her professionalism commendable, but in the end it was her good humour and kind nature that set her apart from many agents. Surprisingly she asked a lot of questions regarding our requirements but what was even more astonishing was that she remembered our answers, which is a rare trait in this industry. It has been a simple, no fuss transaction for both ourselves and the vendors and I would gladly engage her services in the future. Thanks again Kim!! Great Job!!
Kerry Hines
Sales Director
Superb Service
Kerry has proved to be top class profesional with initiate knowledge on market conditions. She communicated throughout the process since the day the property was put on market until a contract was signed. Her high level of credibility made us believe that she is working on our best interest and took away the stress. Thank you for helping us to sell the property.