TESTIMONIALS
Kerry Hines
Sales Director
UNREAL ESTATE AGENTS - UNREAL!!
Kerry Hines is the hardest working Real Estate Agent I have ever met. She is so on the ball...and works such long days. She negotiated with my purchaser to pay me the price I asked for, although a lesser offer was initially made. My villa was put online on a Friday, the offer made on the following Monday, and contracts exchanged on the Tuesday. I was amazed & so happy. Chris and the girls are lovely and so friendly, as well as being so helpful, and I would recommend Unreal Estate Agency 100%. Thank you so much Kerry, Chris and girls.
Kerry Hines
Sales Director
Perfect Outcome
Kerry Hines and her team at Unrealestate made the sale of my property a swift and drama free affair. Kerry is a consummate realestate professional who was friendly, efficient and reassuring during the whole process. I would recommend Unrealestate whole heartedly.
Kerry Hines
Sales Director
Great communicator and agent
Selling your house is always a mixture of emotions making the big decisions is crucial with your most valuable asset. Kerry and her team are professional, tenacious and reassuring throughout the process. Her local knowledge and love for the real estate business is always apparent. We would not hesitate in recommending Kerry to potential clients and thank her for the sale of our house and thoughtful gestures along​ the way.


Kerry Hines
Sales Director
Superb Service
Kerry has proved to be top class profesional with initiate knowledge on market conditions. She communicated throughout the process since the day the property was put on market until a contract was signed. Her high level of credibility made us believe that she is working on our best interest and took away the stress. Thank you for helping us to sell the property.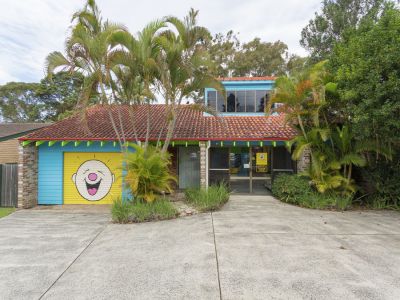 Kerry Hines
Sales Director
Exceeded all expectations!
We were impressed by Kerry and the Unreal Estate team from the moment we called to arrange an appraisal. Within half an hour of our call we received a hand delivered package including a market analysis report which every other agent took 3 days to provide, all the information we needed and even a packet of biscuits! Our first (and only) open house had 21 groups through and sold in under a week for over asking price thanks to Kerry's fantastic marketing and outstanding negotiation skills. Kerry's listening skills and natural ability as an agent was again displayed when after hearing why we were selling and what sort of property we were looking to move on to, she knew the 'perfect property' for us, which we have just purchase. It is easy to see why Kerry is the leading sales agent in the Boambee East area. We will be recommending her and the Unreal team to anyone looking to sell.

Reply

Kerry Hines
Sales Director
Complete Satisfaction
Having dealt with many real estate agencies and agents over the years I have only met a few who I could honestly recommend. Unreal estate and Kerry Hines stand over and above them all in so many ways. Local knowledge,current market conditions,communication and credibility skills second to none.Complete Satisfaction.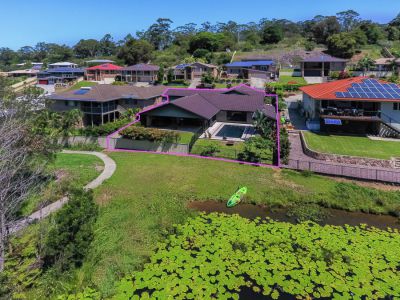 Kerry Hines
Sales Director
Outstanding
From our very first contact the lines of communication were open. Kerry was there every step of the way. We knew the selling process may be a little challenging as we were not living in the house ourselves but Kerry took it in her stride to make things run smoothly and took that worry away from us. She certainly didn't have an easy job but still managed to sell our house after only 1 open house. Kerry has excellent knowledge of the area which resulted in a quick sale. Kerry is very professional and very approachable. No request is too much. Always willing to go above and beyond. Very happy with the service we received and would definitely recommend Kerry.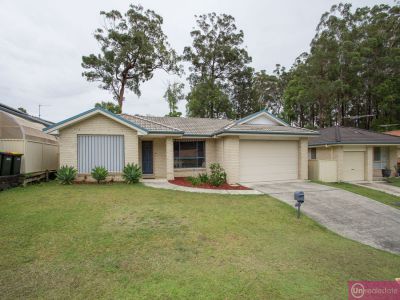 Kerry Hines
Sales Director
Sale of my property
Thanks Kerry and your team for the professional manner you have displayed during the couple of months you have had my place for sale. At no time did I feel pressured in any way. I would recommend Unrealestate to anyone thinking of selling or buying to give them a call first. Their honest and forthright manner gives a new outlook on real estate. Thank you.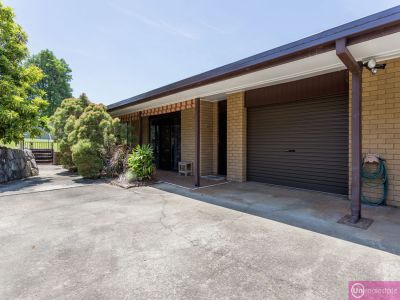 Kerry Hines
Sales Director
Sold in 4 days!!!
Kerry and her team were fantastic, they constantly stayed in contact with us and made selling our house a breeze. Our house was sold in 4 days for the price we wanted, which was also during the Christmas period which didn't bother Kerry at all, nothing was a problem. Thank you Kerry and your awesome team!!!!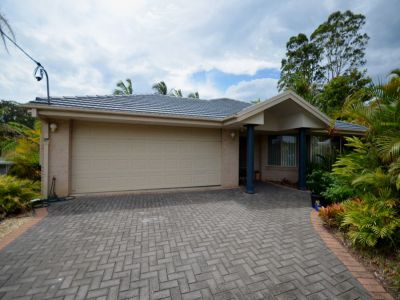 Kerry Hines
Sales Director
Melissa Ellis
I cannont rate Mel highly enough for doing her job above and beyond her duty. Every email & phone call was replied to or answered promptly. Mel is an all-round very kind, generous kind person that I would recommend to anyone looking for a home. I cannot explain in words the great help Mel was for me. :)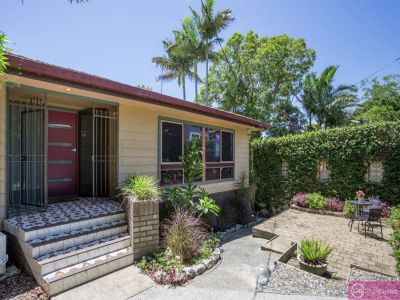 Kerry Hines
Sales Director
Great Result ! No.1 for a Reason
My husband & I cannot thank Kerry & the Unreal team enough for the assistance & advice they provided when selling our home. With just a few key recommendations from Kerry and some minor improvements we were able to secure a record sale for our street. Invaluable advice. We were very happy with the result and always recommend Unrealestate Team.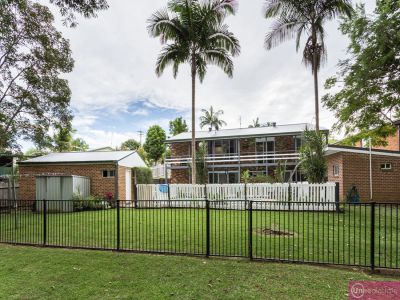 Kerry Hines
Sales Director
Thanks Kerry
Kerry and her team made selling our house quick, easy and stress free. we got above the price we thought our house was worth in a very speeding manner. We were always kept well informed and felt like we could call anytime. Thanks Kerry, Chris and the rest of the team.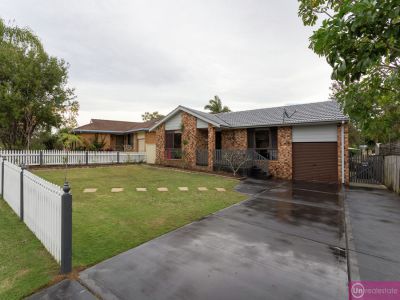 Kerry Hines
Sales Director
Highly recommend Unreal Estate Agency
Kerry Hines and her team at Unreal Estate were recommended to us by friends who said that if you want your place sold quickly, and for a good price, go to Unreal Estate! So that was what we did, and we were certainly not disappointed. Kerry and her team offered impeccable service, they were responsive and kept us up to date with any news that unfolded. They sold our house in 2 days, and at the best price. I could not recommend Kerry and her team highly enough. If you want your property sold - go see the team at Unreal Estate!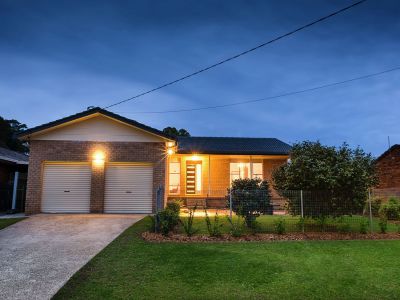 Kerry Hines
Sales Director
Brilliant agent, the best in the Coffs Coast
Selling a house is always a bit of a stressful time. Selling a house 3000km from your current location (and with a partner living another 1000km away) adds to the stress. Kerry, however, rose to the challenge, overcame the little hiccups that the tyranny of distance posed, and sold our property in a very short time, for a very nice price. Kerry and her team were always in touch letting us know the state of play. Despite us living in different time zones, it didn't seem to matter to Kerry that she was still making work related phone calls late in the evening. We would have no hesitation in recommending Kerry and the Unrealestate team to anyone thinking of buying or selling on the Coffs Coast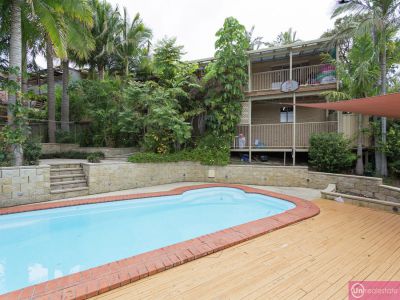 Kerry Hines
Sales Director
Above & Beyond
Kerry goes above and beyond to not only make the sales process easy but also to get the best price for your property. She has a fantastic knowledge of the local markets and is honest and realistic about your property's value while still having the ability to get the sale you want and need. I can't recommend Kerry highly enough, having both bought and sold a property with her. She is thorough, skilled and motivated. Everything you want and need in an agent.