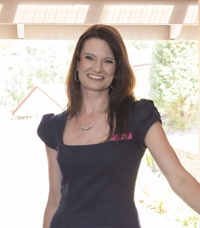 Kim McGinty
Sales Kerry Hines Team
Getting to know
Kim McGinty
Few jobs are more likely to prepare you for the dynamic and ever-changing role of real estate sales than being a Mum to four young children – it's a job where people skills, flexibility and organisation are essential for success.
Since moving to the Coffs Harbour area from Sydney about 10 years ago, Kim has grown to know the area and the local community well, particularly Sawtell where she's often been ensconced in the classroom and library helping out, along with enjoying a role on the school P&C. With all four kids now at primary school and high school, Kim felt it was time to return to the workforce full time – and her love of real estate drew her in to this exciting new career path.
Having completed her Certificate of Registration, Kim's extremely happy to have joined the Sales Team at Unreal Estate, a role where she can combine previous experience in Reception and Office Administration (most notably in the real estate and hospitality services group of big Sydney accounting firm Arthur Andersen) with expert tuition from Unreal Estate principals Kerry and Chris Hines.
Energetic, self-motivated, well-presented and professional, Kim is looking forward to working with her many local contacts and friends, as well as assisting newcomers to the area to acclimatise to our wonderful north coast NSW way of life and find their new homes. Kim couldn't imagine living anywhere else and says she's certainly an advocate for the lifestyle on offer here. On weekends Kim and husband Steve can often be found cheering their kids on from the sidelines of the local soccer fields and in summer the family enjoys picnics, bushwalking and visits to beaches from Sawtell to Nambucca Heads.