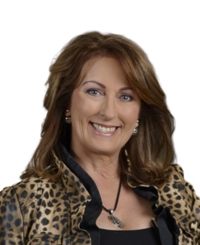 Kerry Hines
Sales Director
Getting to know
Kerry Hines
Kerry entered real estate because of a love of people and a passion for property and has over the last seventeen years, become one of the premier real estate agents on the North Coast.

Born and bred in Coffs Harbour, she has a natural enthusiasm for the area and first hand understanding of the local market and the people who live there. Kerry is extremely familiar with the local property market and has literally sold hundreds of units, homes and blocks of land during her career, and is equally comfortable selling properties at all price levels.

With a reputation of being somewhat of a workaholic on behalf of her clients, she is often found working until late in the evening ensuring her clients are provided with the highest level of service. Her secret to success is simple old fashioned hard work, honesty and integrity.

She is dedicated to a professional, smooth sales process that ensures the loyalty of her many satisfied clients. In fact, many of her clients are referred from previous clients.

Kerry believes that it is imperative to listen to the needs of her clients. Buying or selling real estate is a team effort between agent, buyers and sellers and I like to take time to learn peoples needs and try to excede them.

It's a big decision buying or selling a home, it isn't what most people do all the time, but it's something that we, as agents, do all the time. I am committed to making the process as stress free and transparent as possible. I try to help people with their options and explain the process thoroughly at what can be a traumatic time.

Earning numerous awards both individually and as a director of Unrealestate over the years, including EAC awards for sales, Coffs Harbours Best New Business and Best Small Residential Agency in NSW for 2012, she has much to be proud of. However, her proudest achievement is the frequent feedback from her clients on her willingness to go the extra mile for her clients and comments that she is not like all the other real estate agents.

Giving back to the community is also one of Kerrys priorities. As well as being a previous Coffs Harbour City Councillor, current committee member of the Chamber of Commerce, Board Member of Cando, which raises funds for local cancer-sufferers to help to defray costs, as well as the Chair of the Ayrshire Park Committee. Somehow she also finds time for the Red Cross and Jetty Reference Group, doing her best to help shape a better future for the Coffs Coast.

Kerry has been very busy with new listings of late and she's working closely with Anna Burr and Mel Ellis on a host of properties.